Basingstoke is a town in the county of Hampshire, England. It lies on the natural trade route between the southwest of England and London, It lies between latitudes 51.2666667 and longitudes -1.0833333.
Location Map of Basingstoke, England (UK)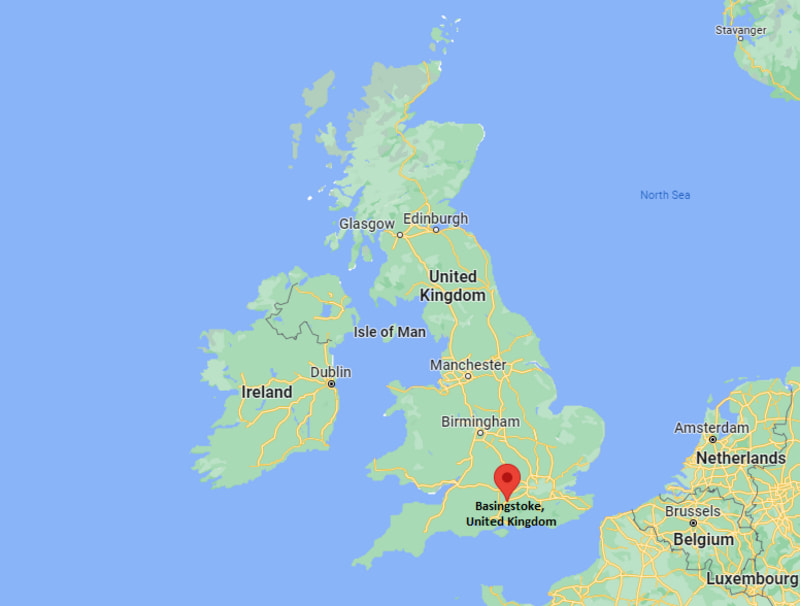 About Map:
The map showing location of Basingstoke, England in the United Kingdom (UK).
Where is Basingstoke Located?
Basingstoke is the largest town in the county of Hampshire. It is located 20 miles (32 km) of Winchester, 27 miles (43 km) west of Guildford, 30 miles (48 km) northeast of Southampton and 48 miles (77 km) southwest of London. It is situated in south central England. It has population of 113,776.
Basingstoke Town - Facts
Sovereign state
United Kingdom
Country
England
District
Basingstoke and Deane
Shire county
Hampshire
Region
South East
Distance from London
48 miles (77 km)
Continent
Europe
Coordinates:
51.2667°N 1.0876°W
Post town
BASINGSTOKE
Postcode district
RG21-RG24
Dialling code
1256
Population
113,776
Police
Hampshire
Fire
Hampshire
Ambulance
South Central
UK Parliament
Basingstoke
Basildon nearest airport
Southampton Airport (SOU) 24.6 miles
London Heathrow Airport (LHR) 30.6 miles
Road
M3 motorway
Railway
Basingstoke railway station
Website
basildon.gov.uk
Location Map of UK Cities