Houston is located in the south-east of the Texas. Houston is the 4th largest city in the United States of America, and the largest city in Texas. It is located 29.76 latitude and -95.36 longitude.
Location Map of Houston, Texas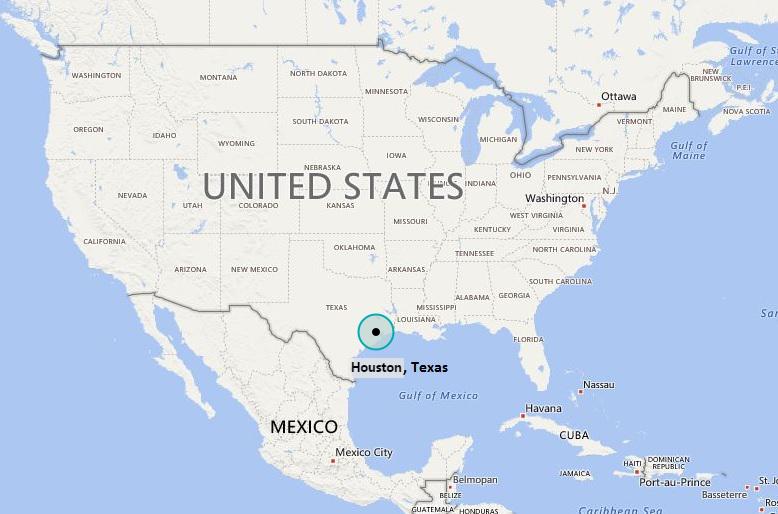 About Map: Map showing location of Houston in the Texas.
Where is Houston Located, TX?
Houston is located in Southeast Texas near Galveston Bay and the Gulf of Mexico, it is the seat of Harris County and the principal city of the Greater Houston metropolitan area. It comprising a total area of 637.4 square miles (1,651 km2), with an estimated population of 2,316,797 in 2020.
Houston City Facts
| Fact sheet | Houston |
| --- | --- |
| Continent | North Americatd> |
| State | Texas |
| Location | South-East of Texxas |
| Latitude | 29º45'46"N |
| Longitude | 95º22'59"W |
| Total area | 1,625km2 ( 627.6 sq mi ) |
| Population (2020) | 2,316,797 |
| Zip Codes Code | 770xx, 772xx (P.O. Boxes) |
| Timezone | UTC−6 (CST), In Summer (DST) UTC−5 (CDT) |
| Area Code | 713, 281, 832, 346 |
| Nearby Cities | Macgregor, West University Place, Bellaire, Jacinto City. |
| Major Tourists' Attraction | Gerald D. Hines Water, Water Wall Park, the Galleria, Cockrell Butterfly Center, Rice University. |
| Nearest airport | William P. Hobby Airport (14miles), George Bush Intercontinental Airport (21miles). |
| Interstates | I-10, I-45, I-69, I-610 |
| State Routes | 59, 90, 290 |
| Rapid transit | Houston Metro |
| Website | http://www.houstontx.gov/ |