Here is information about places to visit near Golden Gate Bridge, tourist attractions, best time to visit, address, things to do, facilities, facts and locaion map of Golden Gate Bridge.
Golden Gate Bridge Location Map, California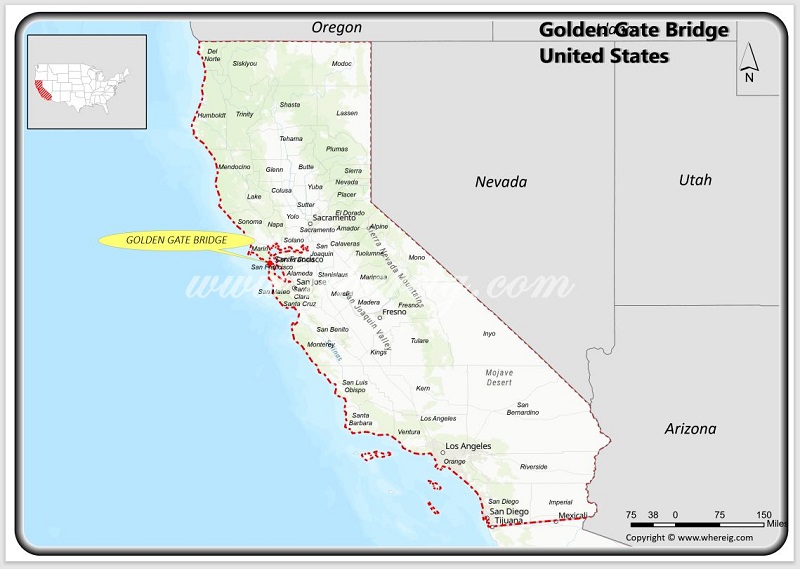 About Map:
The map showing the map showing location of Golden Gate Bridge in the United States.
Where is Golden Gate Bridge Located?
GThe Golden Gate Bridge is located the city of San Francisco to Marin County, California. It is a suspension bridge connecting San Francisco Bay and the Pacific Ocean. It lies between Latitude 37.8199° N and Longitude 122.4783° W. It was opened for use in May 27, 1937. The Golden Gate Bridge is the 2nd longest suspension bridge in the US after Verrazano-Narrows and ninth longest in the world.
Most Viewed Links:
Top Places to Visit in the U.S.
City Maps of United States